Kitchen Remodelers in West Babylon, NY
Prescreened Kitchen Renovation Contractors in West Babylon, NY
---
Cost to Remodel a Kitchen in West Babylon
Most homeowners spent between:
$20,000 - $32,328
---
Unscreened Addition & Remodeling Contractors in West Babylon, New York
---
Things to Consider Before You Update Your Kitchen:
Ideas & Inspiration from West Babylon Addition & Remodeling Contractors

Modern 3-dimensional 'Mondrian' Compositions. Dyanmic Symmetry creates sculptural vitality. 1-Nautilus spiral follows ...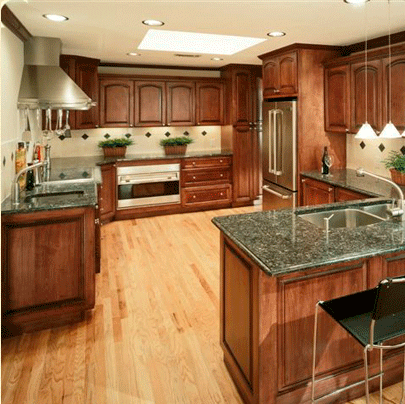 A LOOK AT SOME OF OUR RECENT KITCHEN REMODELS ...


Coop kitchen. Complete gut and remodel. Granite countertops, Maple cabinets, All new appliances. ...

---


Recent Requests for Kitchen Remodeling Services in West Babylon, New York:
---

Project Location:
WEST BABYLON
,
NY
11704
Date: 07/13/2019
Request Stage: Planning & Budgeting
Desired Completion Date: Timing is flexible
What kind of location is this?: Home/Residence
---
Project Location:
West Babylon
,
NY
11704
Date: 07/10/2019
Floorplan: I plan to maintain existing kitchen floorplan
Cabinets: Yes - I plan to move or update the cabinets
Appliances: Yes - I plan to move or update some or all appliances
Countertops: Yes - I plan to update the countertops
Sinks: Yes - I plan to update the sinks
Flooring: Yes - I plan to update the flooring
Lighting: Yes - I plan to update the lighting
Request Stage: Ready to Hire
Desired Completion Date: Timing is flexible
What kind of location is this?: Home/Residence
---
Project Location:
West Babylon
,
NY
11704
Date: 06/2019
Floorplan: I plan to maintain existing kitchen floorplan
Cabinets: Yes - I plan to move or update the cabinets
Appliances: Yes - I plan to move or update some or all appliances
Countertops: Yes - I plan to update the countertops
Sinks: Yes - I plan to update the sinks
Flooring: Yes - I plan to update the flooring
Lighting: Yes - I plan to update the lighting
Request Stage: Ready to Hire
Desired Completion Date: Timing is flexible
What kind of location is this?: Home/Residence
Comment: I would like to get an estimate for getting a gutted kitchen redone
---
Project Location:
West Babylon
,
NY
11704
Date: 05/2019
Floorplan: I am considering changes to kitchen floorplan
Cabinets: Yes - I plan to move or update the cabinets
Appliances: Yes - I plan to move or update some or all appliances
Countertops: Yes - I plan to update the countertops
Sinks: Yes - I plan to update the sinks
Flooring: Yes - I plan to update the flooring
Lighting: Yes - I plan to update the lighting
Request Stage: Planning & Budgeting
Desired Completion Date: Less than 2 months
What kind of location is this?: Home/Residence
---
Project Location:
West Babylon
,
NY
11704
Date: 05/2019
Floorplan: I plan to maintain existing kitchen floorplan
Cabinets: Yes - I plan to move or update the cabinets
Appliances: No - I do not plan to move or update the appliances
Countertops: Yes - I plan to update the countertops
Sinks: Yes - I plan to update the sinks
Flooring: No - I do not plan to update the flooring
Lighting: No - I do not plan to update the lighting
Request Stage: Planning & Budgeting
Desired Completion Date: Timing is flexible
What kind of location is this?: Home/Residence
Comment: Looking to replace old cabinets, may move sink. Layout is somewhat the same otherwise
---
Project Location:
West Babylon
,
NY
11704
Date: 05/2019
Floorplan: I am considering changes to kitchen floorplan
Cabinets: Yes - I plan to move or update the cabinets
Appliances: Yes - I plan to move or update some or all appliances
Countertops: Yes - I plan to update the countertops
Sinks: Yes - I plan to update the sinks
Flooring: Yes - I plan to update the flooring
Lighting: Yes - I plan to update the lighting
Request Stage: Planning & Budgeting
Desired Completion Date: Less than 2 months
What kind of location is this?: Home/Residence
---
Project Location:
West Babylon
,
NY
11704
Date: 05/2019
Floorplan: I plan to maintain existing kitchen floorplan
Cabinets: Yes - I plan to move or update the cabinets
Appliances: Yes - I plan to move or update some or all appliances
Countertops: Yes - I plan to update the countertops
Sinks: Yes - I plan to update the sinks
Flooring: Yes - I plan to update the flooring
Lighting: No - I do not plan to update the lighting
Request Stage: Planning & Budgeting
Desired Completion Date: More than 2 months
What kind of location is this?: Home/Residence
---
Project Location:
West Babylon
,
NY
11704
Date: 05/2019
Floorplan: I am considering changes to kitchen floorplan
Cabinets: Yes - I plan to move or update the cabinets
Appliances: Yes - I plan to move or update some or all appliances
Countertops: Yes - I plan to update the countertops
Sinks: Yes - I plan to update the sinks
Flooring: Yes - I plan to update the flooring
Lighting: Yes - I plan to update the lighting
Request Stage: Ready to Hire
Desired Completion Date: Timing is flexible
What kind of location is this?: Home/Residence
Comment: Small kitchen renovation
---
Project Location:
West Babylon
,
NY
11704
Date: 04/2019
Floorplan: I plan to maintain existing kitchen floorplan
Cabinets: Yes - I plan to move or update the cabinets
Appliances: No - I do not plan to move or update the appliances
Countertops: Yes - I plan to update the countertops
Sinks: Yes - I plan to update the sinks
Flooring: Yes - I plan to update the flooring
Lighting: Yes - I plan to update the lighting
Request Stage: Planning & Budgeting
Desired Completion Date: Less than 2 months
What kind of location is this?: Home/Residence
---
Project Location:
West Babylon
,
NY
11704
Date: 03/2019
Floorplan: I plan to maintain existing kitchen floorplan
Cabinets: Yes - I plan to move or update the cabinets
Appliances: No - I do not plan to move or update the appliances
Countertops: Yes - I plan to update the countertops
Sinks: Yes - I plan to update the sinks
Flooring: No - I do not plan to update the flooring
Lighting: No - I do not plan to update the lighting
Request Stage: Ready to Hire
Desired Completion Date: Timing is flexible
What kind of location is this?: Home/Residence
---
Project Location:
babylon
,
NY
11704
Date: 03/2019
Floorplan: I am considering changes to kitchen floorplan
Cabinets: Yes - I plan to move or update the cabinets
Appliances: Yes - I plan to move or update some or all appliances
Countertops: Yes - I plan to update the countertops
Sinks: Yes - I plan to update the sinks
Flooring: Yes - I plan to update the flooring
Lighting: Yes - I plan to update the lighting
Request Stage: Planning & Budgeting
Desired Completion Date: Less than 2 months
What kind of location is this?: Home/Residence
---
Project Location:
West Babylon
,
NY
11704
Date: 03/2019
Request Stage: Planning & Budgeting
Desired Completion Date: Less than 2 months
What kind of location is this?: Home/Residence
---
Project Location:
westbabylon
,
NY
11704
Date: 03/2019
Floorplan: I am considering changes to kitchen floorplan
Cabinets: Yes - I plan to move or update the cabinets
Appliances: Yes - I plan to move or update some or all appliances
Countertops: Yes - I plan to update the countertops
Sinks: Yes - I plan to update the sinks
Flooring: Yes - I plan to update the flooring
Lighting: Yes - I plan to update the lighting
Request Stage: Ready to Hire
Desired Completion Date: More than 2 months
What kind of location is this?: Home/Residence
Comment: kitchen is 10x10 .it is a high ranch house taken down half a wall and adding a wrap around kichen cabinets and counter tops also replacing sink and all appliances. floor will be replaced too
---
Project Location:
West Babylon
,
NY
11704
Date: 02/2019
Floorplan: I am considering changes to kitchen floorplan
Cabinets: Yes - I plan to move or update the cabinets
Appliances: Yes - I plan to move or update some or all appliances
Countertops: Yes - I plan to update the countertops
Sinks: Yes - I plan to update the sinks
Flooring: Yes - I plan to update the flooring
Lighting: Yes - I plan to update the lighting
Request Stage: Ready to Hire
Desired Completion Date: Less than 2 months
What kind of location is this?: Home/Residence
---
Project Location:
West Babylon
,
NY
11704
Date: 02/2019
Floorplan: I am considering changes to kitchen floorplan
Cabinets: Yes - I plan to move or update the cabinets
Appliances: Yes - I plan to move or update some or all appliances
Countertops: Yes - I plan to update the countertops
Sinks: Yes - I plan to update the sinks
Flooring: Yes - I plan to update the flooring
Lighting: Yes - I plan to update the lighting
Request Stage: Ready to Hire
Desired Completion Date: Timing is flexible
What kind of location is this?: Home/Residence
Comment: I would like to get an estimate for Remove load bearing wall. Install island and update complete kitchen including appliances
---
Project Location:
West Babylon
,
NY
11704
Date: 01/2019
Floorplan: I am considering changes to kitchen floorplan
Cabinets: Yes - I plan to move or update the cabinets
Appliances: Yes - I plan to move or update some or all appliances
Countertops: Yes - I plan to update the countertops
Sinks: Yes - I plan to update the sinks
Flooring: Yes - I plan to update the flooring
Lighting: Yes - I plan to update the lighting
Request Stage: Ready to Hire
Desired Completion Date: Less than 2 months
What kind of location is this?: Home/Residence
Comment: Remove load bearing wall. Install island and update complete kitchen
---
Project Location:
WEST BABYLON
,
NY
11704
Date: 01/2019
Request Stage: Planning & Budgeting
Desired Completion Date: Timing is flexible
---
Project Location:
WEST BABYLON
,
NY
11704
Date: 01/2019
Request Stage: Planning & Budgeting
Desired Completion Date: Timing is flexible
---
Project Location:
WEST BABYLON
,
NY
11704
Date: 01/2019
Request Stage: Planning & Budgeting
Desired Completion Date: Timing is flexible
---
Project Location:
West Babylon
,
NY
11704
Date: 12/2018
Floorplan: I am considering changes to kitchen floorplan
Cabinets: Yes - I plan to move or update the cabinets
Appliances: Yes - I plan to move or update some or all appliances
Countertops: Yes - I plan to update the countertops
Sinks: Yes - I plan to update the sinks
Flooring: No - I do not plan to update the flooring
Lighting: Yes - I plan to update the lighting
Request Stage: Planning & Budgeting
Desired Completion Date: Timing is flexible
What kind of location is this?: Home/Residence
Comment: Replace kitchen cabinets and countertops with minor changes to electrical and plumbing
---