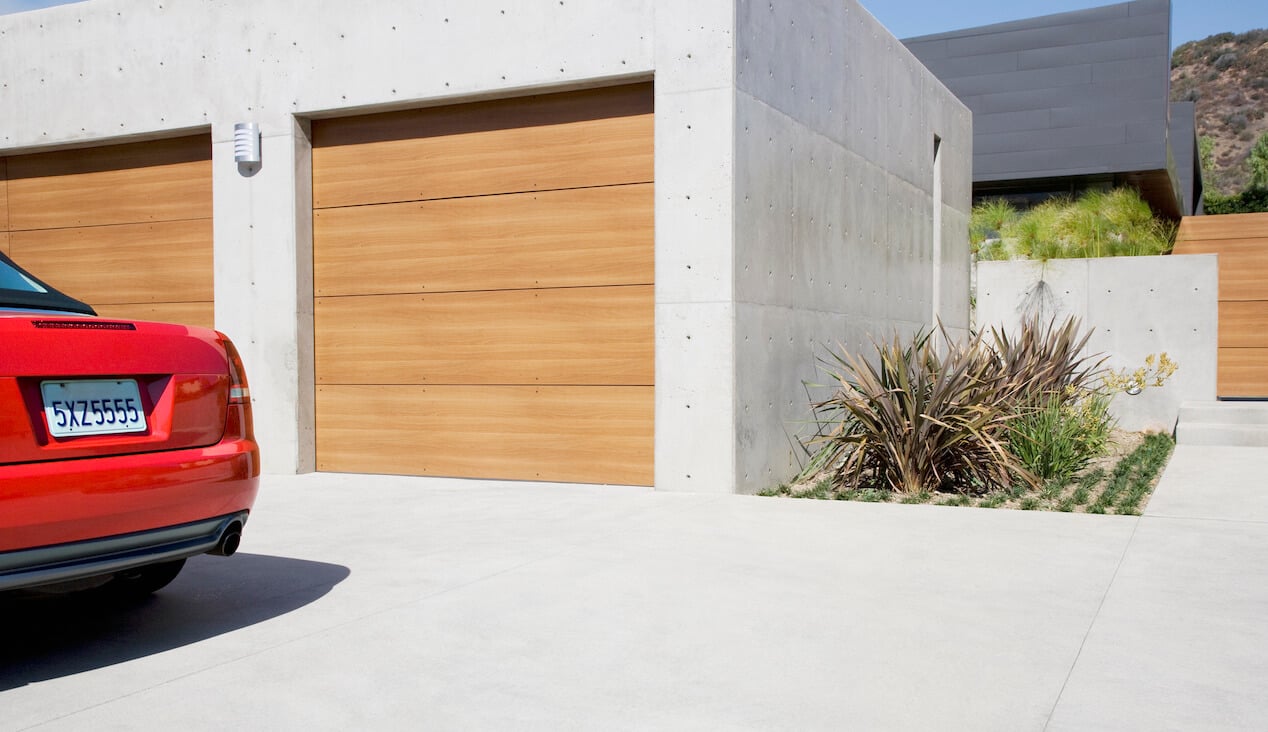 Tom Merton/OJO Images via Getty Images
Reviewed by Ezra Laniado, Expert Home Building and Remodeling Contributor.
When considering concrete vs. cement, it's important to understand that the two terms are not interchangeable. Cement is the major ingredient used to make concrete mix, along with sand, gravel, water and sometimes other materials. When you refer to the finished product, "concrete" is the proper term, though people often say "cement" to mean the same thing.
What's the Difference Between Concrete vs. Cement?
Despite often appearing as indistinguishable terms, concrete and cement are not the same. Below is a quick breakdown of the key differences between these two building materials.
Concrete
Concrete is a composite substance that contains cement as a primary ingredient. For most applications, cement gets mixed with sand, water, gravel and other select materials.
This durable material makes a sturdy surface for:
Sidewalks
Driveways
Entertainment spaces
Home foundations
Outdoor surfaces
Cement
Cement is not often a building material on its own. Rather, it acts as a binder to adhere other materials together, creating different mixtures for many uses. Concrete is one of these mixtures, as well as a mortar for masonry.
How are Concrete and Cement Made?
Concrete gets made with a mixture of cement and other aggregate materials—but how is cement manufactured? The answer is through a precise process involving a chemical combination of silicon, iron, calcium, aluminum and other select ingredients.
Materials commonly used to make cement include:
Clay
Shale
Slate
Silica sand
Iron ore
After combining the materials, they get heated to a high temperature to create a rock-like substance. This then gets ground up to create cement.
Find a Concrete Pro Near You
Concrete Mix Additives and Decorative Concrete
When budgeting for the cost of a concrete slab or other concrete structures around your home, you have the option of adding extra decorative elements beyond the standard gray.
Though it's the same basic mixture, you can finish concrete in a variety of ways, including:
Broom brushing
Smooth troweling
Salt-finishing (leaving holes in the concrete)
Exposed aggregate, which leaves a top layer of multi-colored rocks (often available in several different colors)
Colors mixed into the concrete
Colored stains and/or glazes over the top after the concrete gets poured
Etching with acid
Stamping and coloring to look like other materials such as tile, granite, brick, or cobblestone
Depending on your desired look, you might be able to use concrete for a sturdy yet versatile building material. For example, concrete kitchen countertops are a popular high-end option, but these look nothing like the kind of concrete you're used to seeing in commercial or industrial settings. Often constructed by individual artisans, they are actually among the most unique and interesting kitchen fixtures available.
Concrete vs. Cement vs. Mortar and Other Cement Mixes
Cement is a binding ingredient used in a variety of building materials. Below is a look at these different compositions and their uses.
Concrete Mix for Sidewalks, Driveways and More
When mixing concrete, gravel typically gets added to a sand, water and cement mixture. The basic concrete mix is one part cement, two parts sand and three parts gravel. This creates an extremely resilient material that works well for the high-traffic, heavy load-bearing requirements of sidewalks, driveways, entertainment spaces and even your home's foundation. As a bonus, the cost of a concrete driveway is often less than other alternatives like asphalt.
Cement Mix for Mortar
Mortar is a mix of only water, cement and sand (the basic proportion to follow is one part water, two parts cement and three parts sand). This cement mix can create any number of brick or stone structures that, if properly constructed, will last for a significant amount of time.
Other Kinds of Cement Mixes
In certain proportions, and combined with different ingredients, a cement mix can make some products you are probably familiar with:
Mixing with sand and cellulose fiber to make up a type of siding known as fiber-cement board (often sold under the brand name James Hardie as Hardie Backer Board)
Mixing with plaster for use on masonry to create a smooth surface
Creating cinder blocks for a number of purposes in the home
Different cement mixes are available with delivery options to you to save the time, money and hassle of determining what type of mix you need for your next home project. To get an idea of how much concrete you'll need for a project, see our concrete cost calculator.
Start Your Concrete Project Now
1 Comments