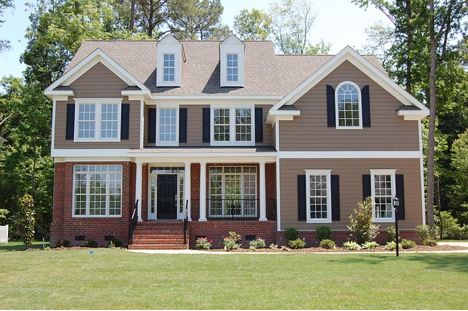 Image via Pixabay
Going on vacation is supposed to be a time to take a break from the usual worries of life and enjoy being away. But it can be tough to relax if you're concerned about your house, especially if you're going to be gone for an extended period of time. Luckily, there are plenty of ways to ensure that your home will be ready for your trip.
This guide will help you take a load off your mind while you're on vacation by helping you prepare your home before you depart. By taking a few extra measures, you can secure the outside and inside of your home from inclement weather, costly energy bills, pests, and unexpected plumbing or electrical issues. No one wants to walk into a flooded basement fresh off a flight from paradise, so don't let it happen to you!
On This Page:
Preparing the Outside of Your Home
One of the first steps in preparing the outside of your home for a long trip is taking a walk around your property to look for vulnerabilities. That loose fence panel may not be an issue while you're home and can chase away any invading critters, but it can be an open invitation to come start some trouble while you're away. And a broken roof shingle might not be too much of a worry when you're home and able to immediately spot a leak, but it can be risky to leave unattended while away, especially if you live in an area prone to surprise rain showers.
If you're leaving in the winter, be sure to insulate any exposed pipes to prevent them from freezing. This video goes over potential problem areas to check as well as information on methods of insulation, and this one actually shows you how to properly insulate pipes yourself. If your home is older and your trip will be long, you may opt to have the system inspected by a professional plumber. You may also want to have your heating system checked before you go, and at the very least fill the fuel tanks.
The roof is an especially important place to check if you're taking a winter getaway. Older homes may benefit from an inspection, especially if snowstorms are a possibility in your absence. Heavy snowfall can lead to all kinds of expensive roof problems, so it's better to take preventative measures before your trip. That also means cleaning your gutters to prevent ice buildup, and removing any dead trees from your property or heavy, low-hanging branches close to your house.
Look at your patio and yard for any loose items that could get swept away in gusts of wind. Secure grills, patio tables and chairs, lawn ornaments, and pool supplies, or even bring them in the garage to keep them out of the elements while you're away. If your patio is prone to flooding, be sure to create clear access to the drain. Sweep away any leaves or debris that could inhibit it. If you have screen or swinging porch doors, make sure they're latched and locked if possible. A door clanging in the wind will not only bug your neighbors, it could cause damage and allow in unwanted visitors.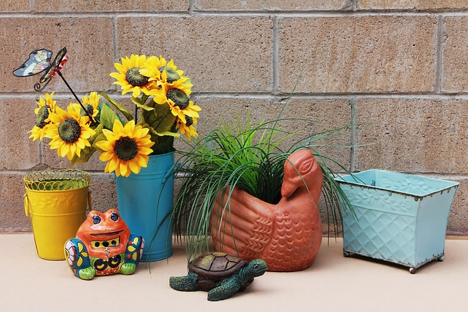 Image via Pixabay
If you have a pool or spa, turn off the heater but leave the pump running to avoid algae buildup. Use a cover to avoid coming home to a pool full of leaves and debris. You'll also want to ensure the cover is sturdy enough to support the weight of any small animals that may attempt to walk on it — one that's too loose or flimsy can trap an ambitious critter and even drown him. If you'll be gone more than a week, ask your neighbor to check in periodically to make sure there aren't any issues that need immediate addressing.
If you're leaving your car, put it in the garage to keep it safe from bad weather and curious critters. You may even consider disconnecting the battery to avoid drainage if you'll be gone for an extended period of time, but always consult the manufacturer's guide first. If your area only has street parking, a spare key with your neighbors so they can move it in the event of an emergency — for example, if you're parked under a large tree, they can move it to a more open area if a storm looms while you're away.
Preparing the Inside of Your Home
An interior walkthrough of your home should include ensuring all exterior doors and windows are closed and locked, including pet doors. Check any weather stripping for leaks or weak spots, and feel for drafts near windows and doorways — remember, even if you're not worried about maintaining your home's temperature while you're gone, small bugs and other pests can easily enter through these kinds of spaces. Ensure all fire detectors have fresh batteries, and if they aren't there already, install at least one on every floor.
Unplug all appliances and electronics that don't need to run while you're away. Microwaves, lamps, floor fans, gaming consoles, and computers can all take a nap in your absence and save you some money on your electric bill. You can even unplug your Internet modem and wireless router as long as they aren't supporting your home security system. Be sure not to leave cords anywhere they can be tripped on by a house sitter or chewed by a pet that's staying behind. Another big saver can be disconnecting the receiver of your electric garage door opener.
Unplugging your home isn't just about saving a few dollars, either. If a power surge occurs while you're away, it could fry your appliances and electronics or even cause a malfunction. Sometimes a surge will cause a garage door to open on its own, which can make an empty house vulnerable to poor weather, curious animals, or even thieves looking for an easy target. Even a minor power flicker can cause a television or stereo to turn on, not only wasting electricity but also potentially creating a disturbance to neighbors or any pets that aren't making the trip with you.
Donate, give away, or throw out any food in your refrigerator and pantry that will go bad in your absence. You may even opt to clean out your fridge completely and defrost it to save some extra money while away for weeks at a time. Thoroughly clean the fridge and freezer, sinks, cabinets, microwave, and the oven to get rid of any leftover food particles that might attract pests or cause unwelcome odors. Wipe all surfaces dry after cleaning, and leave some of the doors open to allow better air circulation and prevent mildew. Spray insecticide in vulnerable areas to keep pests at bay. (Just be mindful not to spray where pets could ingest it.)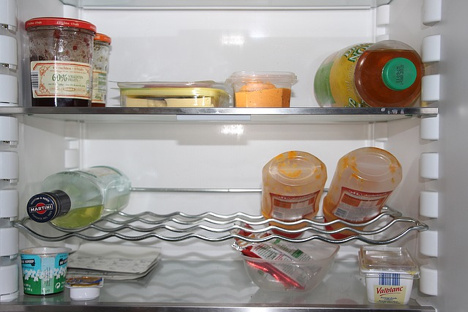 Image via Pixabay
If your trip is a particularly long one, you may want to consider completely turning off the water supply. (Check out this video if you're unsure where to look or how to do it.) Once it's off, drain pipes of any remaining water by turning on all of your faucets until they run dry. Flush the toilets to clear water from the tanks and bowls. If leaving in the winter, putting nontoxic plumbing antifreeze in the tanks and bowls can prevent any remaining water from freezing and cracking the porcelain or piping. In the warmer seasons, you can pour a half a cup of bleach into the bowl to avoid a scum ring from forming.
Keep in mind that if your home uses a boiler system for heating, you'll want to first consult a professional to ensure it's safe to cut off the water. If your home has a fire sprinkler system, keep the water supply on.
If you don't want to completely cut the water, at least turn the supply off to washing machines and dishwashers to avoid coming home to broken hoses and leaks. You can turn your water heater off completely, or simply flush it out upon your return by running it until it's empty and then letting it refill itself.
How you adjust your thermostat for your time away depends on the season. If you're taking a spring or summer vacation when the weather is warm, set it to 85 degrees. If taking a fall or winter trip when the weather is cold (or will get colder after you've left), turn it to 55 degrees. These temperatures will cut back on unnecessary energy costs while still creating a habitable environment for your plants, pets, electronics, and plumbing systems.
If you have plants inside, move them out of reach of any pets staying behind. Even if your cat usually leaves them alone, your absence may make her a little more bored or mischievous than usual. The simplest route to keeping them maintained is to have a neighbor or loved one water them for you. Leave multiple lists of all the plants, their locations in your home, and specific instructions for each one. If any will need to be moved to a sunnier spot while you're away, save your neighbor the trouble and scout one out before you go, noting it in your directions. You can even create your self-watering systems to keep plants hydrated, but it's still a good idea to have someone check in on them to make sure there aren't any leaks or malfunctions.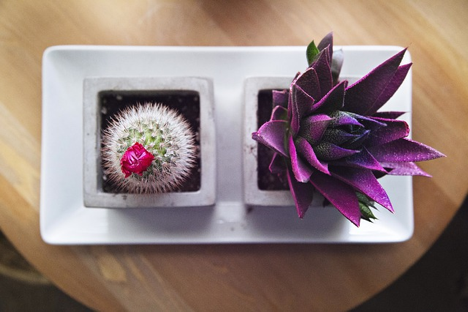 Image via Pixabay
If you have someone stopping by your home regularly but still worry about not being able to see it yourself, there are home security apps that can ease your anxiety. Some can even turn a webcam or tablet into a security camera and allow you to watch a live feed from your smartphone while you're away. Many include a "ping" setting that will alert you if there's movement in the home.
You have certainly earned your vacation, so don't let it turn into a worry-fest! Take these home precautions before you go, leave a spare key and contact information with a neighbor or loved one, and set off on your trip stress-free. Your home and your family will both thank you for it!
No Comments Yet