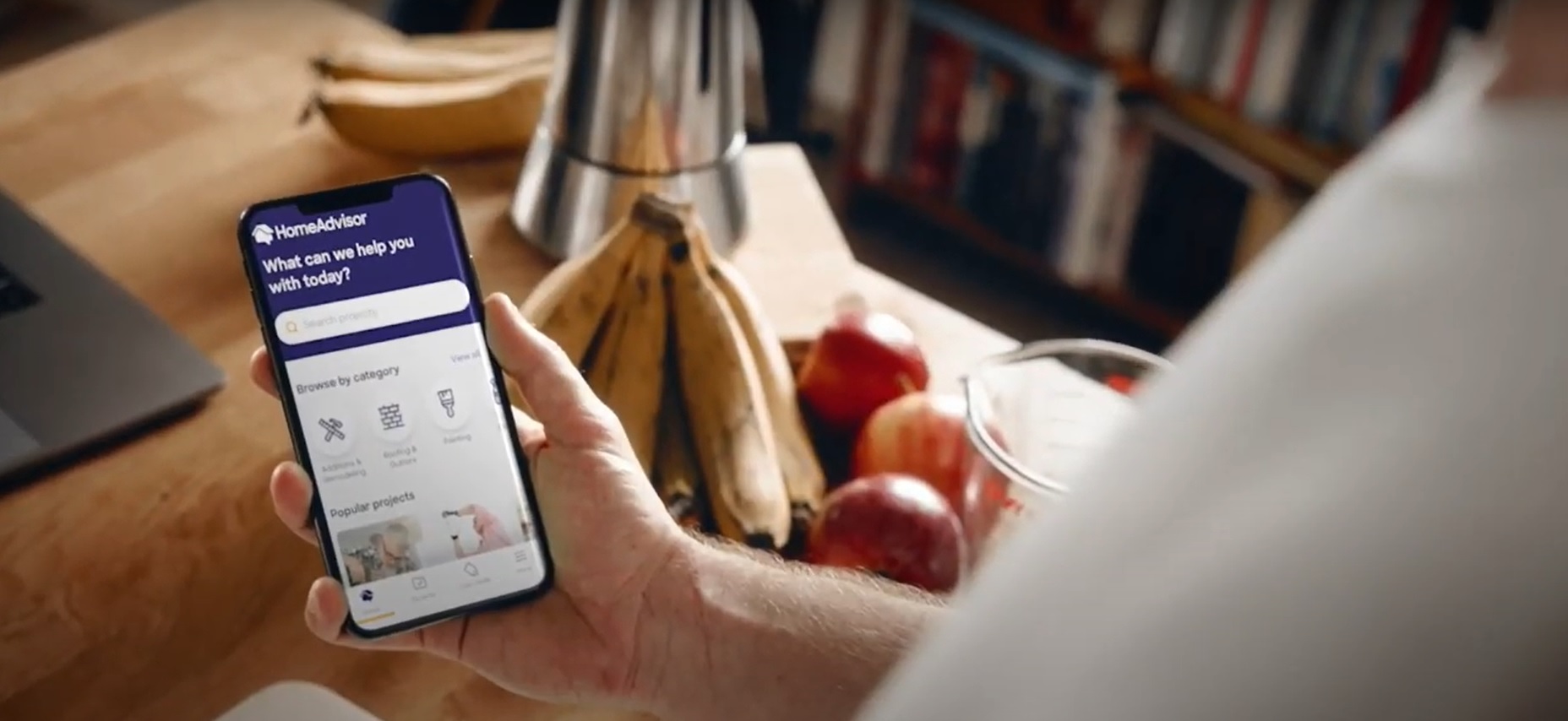 Hiring a reliable contractor is a great way to ensure that your home project goes well and turns out exactly how you want. There are several ways you can find a quality pro at an affordable price. From asking questions about insurance and experience, to paying with a credit card, here's a look at how to make your search – and project – go smoothly.
On This Page:
How to Find Local Contractors
HomeAdvisor makes it easy to connect with pros near you. You can read reviews, get quotes and book appointments all in one place.
Check your insurance provider's pro network if your project is related to a disaster or emergency covered or reimbursed by insurance. You can also talk with contractors about whether or not they can work with your insurance.
Depending on the type of project, you may find subtle differences in the hiring process. Here's a look at task-specific advice.
As you move forward, there are additional questions you can ask to make sure the pro knows what he or she's talking about. Take a look.
Check Their Service Area and List
Comparing service areas can help you choose the right pro for your project. You can also look at task lists, which are a rundown of the type of services offered. You can compare lists by visiting contractor profiles on HomeAdvisor.com.
If an expert can do the job well, but doesn't work in your area, it's a good idea to move forward with someone else. Conversely, if a pro works in your area, but isn't qualified to work on your project, it's important to go with a different contractor.
Double-check two things while you look for local pros:
That they service your area.
That they complete the service you need.
Checking these will save you time and money. You don't want to waste time interviewing someone who either can't commute to your home or charges extra to travel to your neighborhood. And your project and budget might dictate whether you hire a construction manager or general contractor.
Our Contractor Comparison Guides are here to help you find out which kind of pro you need:
Check Contractor Qualifications
You can use HomeAdvisor to help evaluate a contractor's qualifications. We put pros through a screening process, and award badges to high-performing contractors. You can find these badges on a pro's HomeAdvisor profile, and sometimes, his or her website.
Your research doesn't stop here. Once you've found a few prospective companies, make an call to ask a few questions about work history, licensure and more:
Have you completed a job like this before?
Do you have a list of references I can contact?
When are you able to start the job?
In most cases, the responses you get to these three questions will give you a very good idea of the right pro for your project. If you have more than one front-runner, these additional questions can help you narrow it down.
How many years of experience do you have?
What's your permanent business address?
Are you licensed to work in my area?
When did you earn your business license?
How do you handle warranty service complaints?
Do you have worker's compensation, property damage and personal liability insurance?
Any good contractor will answer these questions, and most will appreciate dealing with a client that takes such an active interest in finding good service. On the other hand, if a contractor gives you a hard time with these questions, you probably want to find someone else.
TIP: If your gut tells you something doesn't mesh with the contractor, you're probably right.
How to find out if a contractor is licensed
Your state may require licensing, registration or certification. The exact differences and definitions of these depend on where you live. Learn more about contractor licensing requirements to make sure your potential contractor follows the rules.
Interview to Find the Right Contractor
Interviews are an important way to get to know the pro. Ahead of time, you can look at their portfolio and reviews online. What complaints do people have? What do you admire about their work? Use this time to let the pro address concerns you may have, as well as tell you about what they're able to do for you.
This conversation is also an opportunity to see how your personality meshes with theirs. Let them know about your preferences, like how you'd like to communicate, as well as your timeline and budget. You can also ask questions that prevent fraud and ensure your satisfaction during this time. Here are a few more questions to help guide the conversation.
Confirm the Service Professional Works for the Company
Make sure this pro works for the company they say they do. HomeAdvisor checks every professional profile to ensure that professionals are valid, but it's always a good idea to double-check.
When a company contacts you, make sure to get the name and number of who you're talking to. This way, you can reference them when you call back, and also make sure that what they tell you is common knowledge among anyone else you might work with.
Getting on the same page lowers the chances of miscommunication between you and the company.
Ask For a Copy of the Company's License
It's important that you verify their license is still in good standing. Also keep in mind that certain states or provinces don't require licensing if the job is under a certain dollar amount.
You can find a list of your state's licensing requirements on the HomeAdvisor website. Before you get to work with the pro, make sure their qualifications are current and acceptable to you.
It is always a good idea to get a copy of the pro's insurance certificate for future records, and in case anything happens. This is a good way to feel more secure in your home project, and to weed out potential scammers.
Ask For Proof of Insurance
Ask the company to provide a copy of their insurance certificate. It's a good idea to verify that the policy is still in good standing with the insurance agency.
When you make the call, it's also a good idea to understand the limitations of the pro's insurance. General Liability insurance typically covers a contractor for accidents that happen on the job. However, there are exclusions to coverage, and you should make sure you understand exactly how the contractor's covered while working on your project.
Check Multiple References
On top of reading the company's HomeAdvisor Ratings & Reviews, consider checking additional references.
Companies will often have customer reviews on their website, and Google & Yelp will have company reviews as well. These can be helpful tools to make sure that the contractor you use will do the best job.
How to Compare & Accept Bids
The best price and the lowest price are rarely the same thing, and it helps to have an idea of the true cost of a project going in. A more expensive bid might include higher quality materials, or more experienced pros. Lower bids may involve cutting corners or using cheap materials. The best bid is usually one somewhere in between – it works within your budget, and it also doesn't sacrifice quality.
After accepting a bid, you won't have much wiggle room on the price, but you'll be able to negotiate a payment plan and budget for contingencies.
There are no industry standards for specific amounts on payment plans. There are two basic options for payment, each with their own attractions and drawbacks:
Cost plus flat fee: The contractor charges an agreed-upon management and coordination fee (usually 13%-20%), plus the actual cost of the project. The contract will lay out the estimated costs at each stage. This should closely match the total actual cost, unless there are unforeseen circumstances, and your contract should state that your contractor will provide you with all receipts and accounting at regular intervals. This option allows for tons of flexibility, but it's much more difficult to estimate the final cost.
Bid basis: You and your contractor draw up a budget for the entire project and agree upon a payment schedule, all of which will be in your contract. If you have a budget, this is the more attractive option.
Every contractor is different and will have different expectations for the price of the down payment. Some states have laws limiting the amount of money the contractor can request for down payment, as well as limits for final payment beyond the agreed upon amount.
A good idea for your payments: make them contingent upon timely and quality completion, according to the terms of your contract. This way, you don't have to pay until you've received the right services.
A few things to remember about payment method:
Don't pay in cash. It's probably a scam if your contractor is requesting or requiring that you pay in cash.
You can pay for smaller projects with a check or credit card. If possible, pay with a credit card. This way, you have more legal recourse options if things go bad with your contractor. Your credit card company can help more than your bank can.
You can finance large projects. If you choose this option, be certain that your contract states that the contract is void unless and until you've gotten financing.
Building a Strong Contract
It's important to clearly lay out the plans for your project, just in case there are any disputes in the future. Writing up and signing a contract between you and the pro lowers the possibility of an issue.
Here's how to spot a good contract:
Written on company letterhead.
Contains company name, address, phone numbers, applicable license number.
Should contain the consumer's name, project address, and phone numbers.
Dated when written.
Includes detailed work description.
Provides each task's price.
Includes anticipated/estimated start and finish date.
Provides payment schedule.
Includes termination clause.
Contains clause that protects the homeowner from any potential mechanics liens after full payment.
Permits necessary, and who will pull them.
Need more information? Learn more about you should look for in a contractor agreement form.
How (and When) to Pay Your Contractor
There are a few payment options for home improvement projects. But, when the bill comes due, there are a few things to keep in mind.
Pay a company, not a person.
Make sure the company itself handles all finances. This avoids payment disputes. It also makes sure the pro does the work they're supposed to.
Pay with credit card or check.
Credit cards are preferable. Get a receipt for all payments.
Paying with cash leaves room for scamming, while credit cards leave a digital or paper trail. You can conveniently and securely pay for your project through the HomeAdvisor app.
Hold paying the final bill until you're totally satisfied.
Don't pay in full until the pro has completed your project, and you've completed a final inspection. Get signed releases from any subcontractors that full payment from the general contractor.
For larger projects, don't make the final payment until you've passed the final building inspection.
Don't Forget to Leave a Review
Writing a review can help both your pro and future homeowners like you. Whether you had a good, negative or so-so experience, sharing details can help the contractor learn about areas they can improve upon, while homeowners can make an informed choice about whether or not to hire that pro.
In addition to giving an overall star rating, consider leaving details that include:
Timeliness
Communication
Availability
Discounts
Overall cost
Personality details
Expertise
Project management skills
Other necessary tips
FAQs
What should you check before hiring a contractor?
A quick review:
Verify a company's license is still in good standing.
Ask for proof of insurance.
Finalize the contract before starting on a project.
What is a qualified contractor?
A qualified contractor has the appropriate experience, relevant licensure and insurance to work on your project. They answer any and all questions you have, and never ask you to pay in cash.
What if there are no pros in my area?
If you can't find any pros in HomeAdvisor's Directory, call Customer Care directly at 1 (877) 800-3177. An associate will help you figure out next steps.
1 Comments