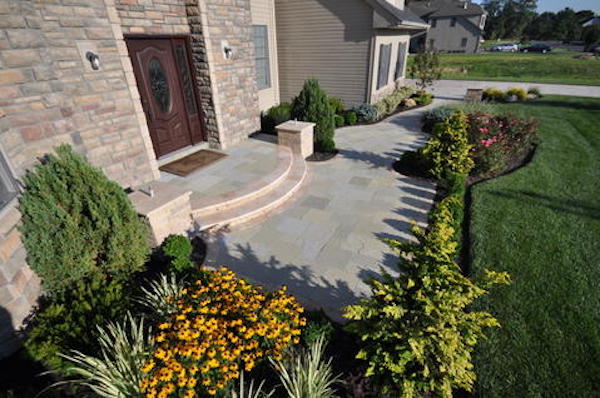 The broad expertise of a masonry contractor is a largely untapped resource for homeowners. You know that you want to install a patio or walkway, but once you start looking into it, you soon realize the overwhelming options available to you. A masonry contractor will be able to guide you through this process and offer expert opinions that will help you get the most from your money and your home. They will be able to tell you what the most popular choices are and why these choices are so popular, but a masonry contractor will also be able to give you a synopsis of some of the more under appreciated installations and what they have to offer.
Common Masonry Projects
Stone Walls and Veneers—Constantly working with stone, a masonry contractor knows how to manipulate the material to fit any design and look. They can also help answer questions you might have about the relative pros and cons for natural stone, engineered stone, and stone veneers for your specific project and budget.
Stone or Brick Siding#151;One of the first masonry projects (indeed, one of the earliest methods of home building), brick and stone siding is essentially the same thing used to build the pyramids. Needless to say, the Egyptian icons are a strong endorsement for this siding's durability.
Fireplaces—More than just a hole in the wall where you can burn wood, these contractors can create a true hearth for your home. Arguably, no other place in the home shows a greater difference between authentic brick or stone masonry work and cheap imitations.
Patios and Walkways—These contractors can transform your yard into a connected whole and give you more living space. More than just these common projects, many other stone landscaping projects can add value and curb appeal to your property.
Hiring a Masonry Contractor
Do your homework. Talk to at least three contractors and get written estimates from each contractor. This will let you know what's out there. You don't want to pay more than you have to, but there may be a reason one contractor's estimate is lower than another. You should also know that different contractors may have specialized areas of expertise within the masonry field. Contractor X may be to cost-effectively build a first-rate stone fireplace, while Contractor Y has the best retaining wall system in your area. Ask for references not just from previous clients but clients who completed projects similar to your own idea. In the end, go with your gut when making the final hiring decision, but protect your investment by signing a clearly written contract.
Need to find a pro for your masonry project?
Find Pros
Masonry Alternatives: Concrete Contractors
Professional masons also work with concrete, usually concrete block. But poured concrete projects can be handled by generic concrete contractors. Less precise than masonry, concrete finishing is, nevertheless, an art unto itself…and one that is transforming the home improvement industry. No longer do you have to choose between inexpensive concrete and the stunning look of classic stone masonry. Modern concrete finishing allows the material to appropriate any number of colors, textures, and finishes. Whether you're looking for a smooth, shiny, bright red surface or the look of distressed leather, concrete is your answer. Of course, brick and stone still have their place, and concrete can't perfectly match their timeless look and feel. But before you pull the trigger on a stone or brick masonry project, you should at least entertain a proposal and cost estimate for a finished concrete project.
---
No Comments Yet
You can be the first to comment!