Bathtub Installers in Tucson, AZ
Prescreened Bathtub Installation & Replacement Services in Tucson, AZ
Areas of Expertise
Sewer Main - Install, Replace or Repair
Water Main - Install, Replace or Repair
Drain Clog or Blockage - Clear
Featured Review
"Carlos is really concerned about quality "
Areas of Expertise
Honest
Reliable
Timely
Insurance Claims
Featured Review
"Kudos to Joe, he came out performed thorough job assessment and completed the job as planned. L&B provided a competitive bid and completed as estimated."
Areas of Expertise
Water Heater Installation & Repair
Faucets, Fixtures, Pipes
Sewer Installation & Repair
Drain Clearing
Leak Detection
Featured Review
"they were excellent, efficient and they knew what they were doing."
---
Cost to Install or Replace a Bathtub in Tucson
Most homeowners spent between:
$1,000 - $2,100
---
Unscreened Plumbers in Tucson, Arizona
---
Things to Consider Before You Add or Replace a Bath:
What type of bathtub do you want installed?
Plumbing fixtures (faucets, drains, etc)
Is this project part of a larger remodel?
Ideas & Inspiration from Tucson Plumbers

Cote Residence - Continued ...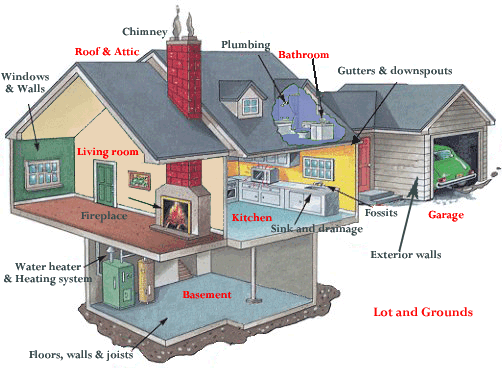 Home Inspection ...


Contemporary Kitchen designed to juxtaposition the old farmhouse exterior "compound" into the client's vision of ...

---


Recent Requests for Bathtub Replacement and Installation in Tucson, Arizona:
---

Project Location:
Tucson
,
AZ
85757
Date: 07/20/2019
Bathtub: Replace or move existing bathtub
Plumbing fixtures: No - I do not plan to install new plumbing fixtures
Tile: Yes - I plan to install new tile
Part of larger remodel: No
Request Stage: Ready to Hire
Desired Completion Date: Timing is flexible
Historical Work: No
Property Owner: Yes
Comment: We purchased a jetted tub from Lowes. We have removed the old tub.
---

Project Location:
Tucson
,
AZ
85715
Date: 07/19/2019
Extensiveness of Remodel: I plan to maintain existing bathroom floorplan
Shower / Bath: Yes - I want to move or install a new shower or bath
Toilet: No - I will keep the existing toilet as is
Cabinets / Vanity: No - I do not plan to update the cabinets / vanity
Countertops: No - I do not plan to update the countertops
Sinks: No - I do not plan to update the sinks
Flooring: No - I do not plan to update the flooring
Request Stage: Planning & Budgeting
Desired Completion Date: More than 2 months
Are you updating a shower or a bathtub?: Both
---

Project Location:
Tucson
,
AZ
85746
Date: 07/16/2019
Type of tub install: Shower / tub combo
Request Stage: Ready to Hire
Desired Completion Date: Within 1 week
Comment: Slow leak from tub
---

Project Location:
Tucson
,
AZ
85746
Date: 07/16/2019
Request Stage: Ready to Hire
Desired Completion Date: Within 1 week
---

Project Location:
Tucson
,
AZ
85730
Date: 07/16/2019
Toilet: No - I will keep the existing toilet as is
Shower / Bath: Yes - I want to move or install a new shower or bath
Countertops: No - I do not plan to update the countertops
Cabinets / Vanity: No - I do not plan to update the cabinets / vanity
Flooring: No - I do not plan to update the flooring
Sinks: No - I do not plan to update the sinks
Extensiveness of Remodel: I plan to maintain existing bathroom floorplan
Request Stage: Planning & Budgeting
Desired Completion Date: Less than 2 months
Are you updating a shower or a bathtub?: Bathtub
Comment: Replacing tub with jaquzi tub
---

Project Location:
Tucson
,
AZ
85747
Date: 07/15/2019
Request Stage: Ready to Hire
Desired Completion Date: More than 2 weeks
---

Project Location:
Tucson
,
AZ
85743
Date: 07/15/2019
Extensiveness of Remodel: I plan to maintain existing bathroom floorplan
Shower / Bath: Yes - I want to move or install a new shower or bath
Toilet: No - I will keep the existing toilet as is
Cabinets / Vanity: No - I do not plan to update the cabinets / vanity
Countertops: No - I do not plan to update the countertops
Sinks: No - I do not plan to update the sinks
Flooring: No - I do not plan to update the flooring
Request Stage: Planning & Budgeting
Desired Completion Date: Timing is flexible
Covered by Insurance: No
---

Project Location:
Tucson
,
AZ
85705
Date: 07/15/2019
Type of tub install: Free-standing (clawfoot, legged)
Plumbing fixtures: No - I do not plan to install new plumbing fixtures
Tile: No - I do not plan to install new tile
Part of larger remodel: Yes
Request Stage: Ready to Hire
Desired Completion Date: Within 1 week
Historical Work: No
Property Owner: Yes
Comment: there is a vary small repair that needs to be done on thurs 7/18/19
---

Project Location:
Tucson
,
AZ
85719
Date: 07/14/2019
What kind of location is this?: Home/Residence
Request Stage: Ready to Hire
Desired Completion Date: Within 1 week
---
Project Location:
Tucson
,
AZ
85747
Date: 07/11/2019
Type of tub install: Shower / tub combo
Request Stage: Planning & Budgeting
Desired Completion Date: Timing is flexible
Comment: Take out garden tub. Replace tiles and create walk in shower
---
Project Location:
Tucson
,
AZ
85750
Date: 07/09/2019
Type of tub install: Shower / tub combo
Plumbing fixtures: Yes - I plan to install new plumbing fixtures
Tile: Yes - I plan to install new tile
Part of larger remodel: No
Request Stage: Ready to Hire
Desired Completion Date: Timing is flexible
Historical Work: No
Property Owner: Yes
---
Project Location:
Tucson
,
AZ
85748
Date: 07/09/2019
Type of tub install: Soaking
Plumbing fixtures: No - I do not plan to install new plumbing fixtures
Tile: No - I do not plan to install new tile
Part of larger remodel: No
Request Stage: Ready to Hire
Desired Completion Date: Within 1 week
Historical Work: No
Property Owner: Yes
Comment: in need of having repair in porcelain tub -chip repair
---
Project Location:
Tucson
,
AZ
85750
Date: 07/08/2019
Type of tub install: Shower / tub combo
Request Stage: Ready to Hire
Desired Completion Date: Within 1 week
Comment: Tub & shower + sliding door
---
Project Location:
Tucson
,
AZ
85745
Date: 07/06/2019
Extensiveness of Remodel: I plan to maintain existing bathroom floorplan
Shower / Bath: Yes - I want to move or install a new shower or bath
Toilet: No - I will keep the existing toilet as is
Cabinets / Vanity: No - I do not plan to update the cabinets / vanity
Countertops: No - I do not plan to update the countertops
Sinks: No - I do not plan to update the sinks
Flooring: No - I do not plan to update the flooring
Request Stage: Planning & Budgeting
Desired Completion Date: Timing is flexible
Covered by Insurance: No
Comment: change tub & shower to shower only
---
Project Location:
Tucson
,
AZ
85743
Date: 07/02/2019
Type of tub install: Free-standing (clawfoot, legged)
Plumbing fixtures: Yes - I plan to install new plumbing fixtures
Tile: Yes - I plan to install new tile
Part of larger remodel: No
Request Stage: Ready to Hire
Desired Completion Date: Timing is flexible
Historical Work: Yes
Property Owner: Yes
Comment: Soaker tub needed
---
Project Location:
Tucson
,
AZ
85730
Date: 07/02/2019
Extensiveness of Remodel: I plan to maintain existing bathroom floorplan
Shower / Bath: Yes - I want to move or install a new shower or bath
Toilet: No - I will keep the existing toilet as is
Cabinets / Vanity: No - I do not plan to update the cabinets / vanity
Countertops: No - I do not plan to update the countertops
Sinks: No - I do not plan to update the sinks
Flooring: No - I do not plan to update the flooring
Request Stage: Ready to Hire
Desired Completion Date: Timing is flexible
Covered by Insurance: No
---
Project Location:
Tucson
,
AZ
85715
Date: 07/01/2019
Extensiveness of Remodel: I plan to maintain existing bathroom floorplan
Shower / Bath: Yes - I want to move or install a new shower or bath
Toilet: No - I will keep the existing toilet as is
Cabinets / Vanity: No - I do not plan to update the cabinets / vanity
Countertops: No - I do not plan to update the countertops
Sinks: No - I do not plan to update the sinks
Flooring: No - I do not plan to update the flooring
Request Stage: Planning & Budgeting
Desired Completion Date: Timing is flexible
Are you updating a shower or a bathtub?: Bathtub
---
Project Location:
Tucson
,
AZ
85747
Date: 07/01/2019
Type of tub install: Shower / tub combo
Request Stage: Planning & Budgeting
Desired Completion Date: More than 2 weeks
Comment: The tub is cracked and needs replaced
---
Project Location:
TUCSON
,
AZ
85711
Date: 07/01/2019
Extensiveness of Remodel: I plan to maintain existing bathroom floorplan
Shower / Bath: Yes - I want to move or install a new shower or bath
Toilet: No - I will keep the existing toilet as is
Cabinets / Vanity: No - I do not plan to update the cabinets / vanity
Countertops: No - I do not plan to update the countertops
Sinks: No - I do not plan to update the sinks
Flooring: No - I do not plan to update the flooring
Request Stage: Ready to Hire
Desired Completion Date: Less than 2 months
Are you updating a shower or a bathtub?: Bathtub
Comment: Remove and replace a cast iron tub, update tub/shower plumbing, re-tile tub surround, reseat existing toilet
---
Project Location:
Tucson
,
AZ
85719
Date: 06/2019
Toilet: No - I will keep the existing toilet as is
Shower / Bath: Yes - I want to move or install a new shower or bath
Countertops: No - I do not plan to update the countertops
Cabinets / Vanity: No - I do not plan to update the cabinets / vanity
Flooring: No - I do not plan to update the flooring
Sinks: No - I do not plan to update the sinks
Extensiveness of Remodel: I plan to maintain existing bathroom floorplan
Request Stage: Planning & Budgeting
Desired Completion Date: Less than 2 months
Are you updating a shower or a bathtub?: Both
Comment: Need to replace shower with a sitzbath
---