Kitchen Remodelers in Ludlow, VT
Prescreened Kitchen Renovation Contractors in Ludlow, VT
---
Unscreened Addition & Remodeling Contractors in Ludlow, Vermont
---
Things to Consider Before You Update Your Kitchen:
Ideas & Inspiration from Ludlow Addition & Remodeling Contractors

The homeowner for this project really focused on custom and unique work - they were very satisfied with the finished ...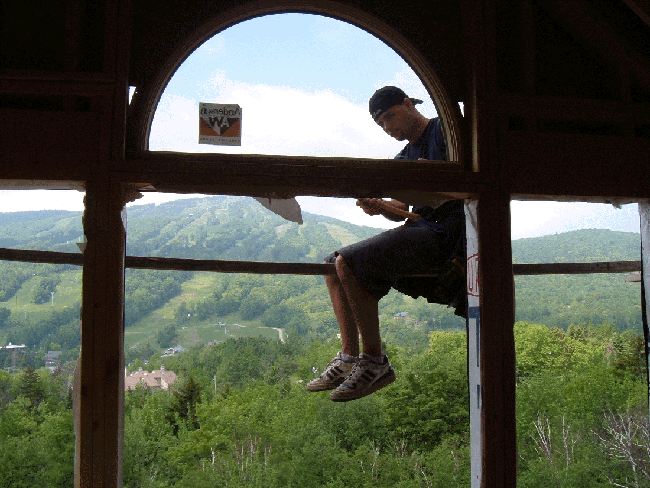 Start to finish house for a family of Skiers. ...


Kitchen ...

---


Recent Requests for Kitchen Remodeling Services in Ludlow, Vermont:
---
Project Location:
ludlow
,
VT
05149
Date: 07/2019
Floorplan: I am considering changes to kitchen floorplan
Cabinets: Yes - I plan to move or update the cabinets
Appliances: No - I do not plan to move or update the appliances
Countertops: Yes - I plan to update the countertops
Sinks: Yes - I plan to update the sinks
Flooring: Yes - I plan to update the flooring
Lighting: Yes - I plan to update the lighting
Request Stage: Planning & Budgeting
Desired Completion Date: More than 2 months
What kind of location is this?: Home/Residence
Comment: The current kitchen plans are dreadful and I feel I need to do some upgrades design wise the layout is also terrible where the sink and dishwasher are and there could be a ton more space with out them where they are
---
Project Location:
Ludlow
,
VT
05149
Date: 03/2019
Floorplan: I plan to maintain existing kitchen floorplan
Cabinets: Yes - I plan to move or update the cabinets
Appliances: No - I do not plan to move or update the appliances
Countertops: Yes - I plan to update the countertops
Sinks: Yes - I plan to update the sinks
Flooring: No - I do not plan to update the flooring
Lighting: No - I do not plan to update the lighting
Request Stage: Planning & Budgeting
Desired Completion Date: Timing is flexible
What kind of location is this?: Home/Residence
Comment: New cabinets or refacing. Granite countertops
---
Project Location:
Ludlow
,
VT
05149
Date: 03/2019
Floorplan: I plan to maintain existing kitchen floorplan
Cabinets: Yes - I plan to move or update the cabinets
Appliances: No - I do not plan to move or update the appliances
Countertops: Yes - I plan to update the countertops
Sinks: Yes - I plan to update the sinks
Flooring: No - I do not plan to update the flooring
Lighting: No - I do not plan to update the lighting
Request Stage: Planning & Budgeting
Desired Completion Date: More than 2 months
What kind of location is this?: Home/Residence
---
Project Location:
Ludlow
,
VT
05149
Date: 02/2019
Floorplan: I plan to maintain existing kitchen floorplan
Cabinets: Yes - I plan to move or update the cabinets
Appliances: No - I do not plan to move or update the appliances
Countertops: Yes - I plan to update the countertops
Sinks: Yes - I plan to update the sinks
Flooring: No - I do not plan to update the flooring
Lighting: No - I do not plan to update the lighting
Request Stage: Planning & Budgeting
Desired Completion Date: Timing is flexible
What kind of location is this?: Home/Residence
Comment: New countertops sink and faucet
---
Project Location:
Ludlow
,
VT
05149
Date: 08/06/2018
Floorplan: I am considering changes to kitchen floorplan
Cabinets: Yes - I plan to move or update the cabinets
Appliances: No - I do not plan to move or update the appliances
Countertops: Yes - I plan to update the countertops
Sinks: Yes - I plan to update the sinks
Flooring: Yes - I plan to update the flooring
Lighting: Yes - I plan to update the lighting
Request Stage: Planning & Budgeting
Desired Completion Date: Timing is flexible
What kind of location is this?: Home/Residence
Comment: Tear down and built new kitchen area+ utility room+ new deck
---
Project Location:
Ludlow
,
VT
05149
Date: 03/2018
Floorplan: I am considering changes to kitchen floorplan
Cabinets: Yes - I plan to move or update the cabinets
Appliances: Yes - I plan to move or update some or all appliances
Countertops: Yes - I plan to update the countertops
Sinks: Yes - I plan to update the sinks
Flooring: Yes - I plan to update the flooring
Lighting: Yes - I plan to update the lighting
Request Stage: Planning & Budgeting
Desired Completion Date: Timing is flexible
What kind of location is this?: Home/Residence
---
Project Location:
Ludlow
,
VT
05149
Date: 12/2017
Floorplan: I plan to maintain existing kitchen floorplan
Cabinets: Yes - I plan to move or update the cabinets
Appliances: Yes - I plan to move or update some or all appliances
Countertops: Yes - I plan to update the countertops
Sinks: Yes - I plan to update the sinks
Flooring: Yes - I plan to update the flooring
Lighting: No - I do not plan to update the lighting
Request Stage: Planning & Budgeting
Desired Completion Date: Less than 2 months
What kind of location is this?: Home/Residence
Comment: NO
---
Project Location:
Ludlow
,
VT
05149
Date: 05/2017
Floorplan: I am considering changes to kitchen floorplan
Cabinets: No - I do not plan to move or update the cabinets
Appliances: No - I do not plan to move or update the appliances
Countertops: Yes - I plan to update the countertops
Sinks: No - I do not plan to update the sinks
Flooring: No - I do not plan to update the flooring
Lighting: No - I do not plan to update the lighting
Request Stage: Ready to Hire
Desired Completion Date: Timing is flexible
What kind of location is this?: Home/Residence
---
Project Location:
Ludlow
,
VT
05149
Date: 03/2017
Floorplan: I plan to maintain existing kitchen floorplan
Cabinets: Yes - I plan to move or update the cabinets
Appliances: No - I do not plan to move or update the appliances
Countertops: Yes - I plan to update the countertops
Sinks: Yes - I plan to update the sinks
Flooring: Yes - I plan to update the flooring
Lighting: No - I do not plan to update the lighting
Request Stage: Planning & Budgeting
Desired Completion Date: Timing is flexible
What kind of location is this?: Home/Residence
Comment: Ski House /Condo on a mountain
---
Project Location:
Ludlow
,
VT
05149
Date: 03/2016
---
Project Location:
Ludlow
,
VT
05149
Date: 02/2016
Comment: re-do of a small vermont kitchen that is about 30 years old. New tiles, counter and cabinets. Already have a new fridge stove and dishwasher, just need a sink/ Nothing too fancy
---
Project Location:
Ludlow
,
VT
05149
Date: 11/2015
Comment: None
---
Project Location:
Ludlow
,
VT
05149
Date: 11/2015
---
Project Location:
Ludlow
,
VT
05149
Date: 07/2015
Comment: SquareFootage:200-ReplaceFloor?No-OldFloor:-NewFloor:-ReplacingAppliances?Yes-WhichApplianes?Combination Range/Oven, Refrigerator-AddingOrRemovingWalls?Yes-Painting?No-CeilingHeight?:-ReplacingCabinets?No-CabinetFootage:-ReplacingCountertops?Yes-CountertopSqFootage:50-NewCountertopMaterial:Quartz-ReplacingLighting?:No
---
Project Location:
Ludlow
,
VT
05149
Date: 11/2014
Comment: Move kitchen and dining area to another room
---
Project Location:
Ludlow
,
VT
05149
Date: 07/2014
---
Project Location:
Ludlow
,
VT
05149
Date: 09/2012
---
Project Location:
Ludlow
,
VT
05149
Date: 11/2011
---
Project Location:
Ludlow
,
VT
05149
Date: 02/2011
---