Review Flash Restore, LLC
Rate Your Overall Experience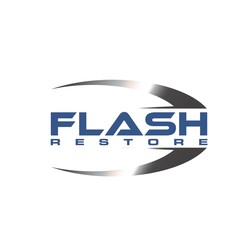 Reviews of Flash Restore, LLC
---
Review by Kiki G. in Boynton Beach, FL
Project: Eliminate Toxic Materials or Mold
First and foremost, i would personally like to thank Erin from Flash Restore. Not only did she recommend this great company she is employed by, but she went WAY ABOVE AND BEYOND to keep me in the loop of how this restoration was going...
---
Review by Nanette C. in Lighthouse Point, FL
Project: Eliminate Toxic Materials or Mold
I don't have much experience with this kind of thing but I've heard terrible stories from my friends. But everyone at Flash that I worked with was wonderful. I'm happy I chose them.
---
Review by Ushma S. in Coconut Creek, FL
Project: Eliminate Toxic Materials or Mold
Flash is the most professional business around, if possible ask to work with Ben but I recommend FLASH 100%
---
Review by Andrew M. in Boca Raton, FL
Project: Eliminate Toxic Materials or Mold
Efficeint, timely and did a great job from start to finish