Cocktail Pool Costs
Cocktail pools cost an average of $22,650 but vary from about $5,500 to $50,000, including labor. Labor for a 300-square-foot pool totals $1,650 or about $5.50 per square foot. Materials alone, or a "kit", will average about $20,000.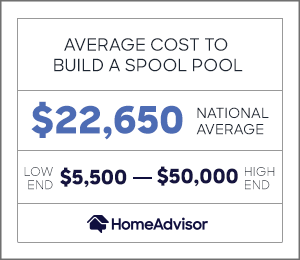 Whether you call it a cocktail pool, a spool ("spa pool" or "small pool"), plunge, or splash pool, this miniature unit can provide a variety of activities. It can be a place to cool off in the summer or have a heated soak in the winter. You can have all these benefits without breaking the bank or taking all your available yard space. There are many customizations available that will impact your overall cost.
Thank you for submitting your feedback.